Company of High quality Tables
MADE IN ITALY
BALDO: A farmhouse has been active in the world of furniture for over 40 years.

WHO WE ARE: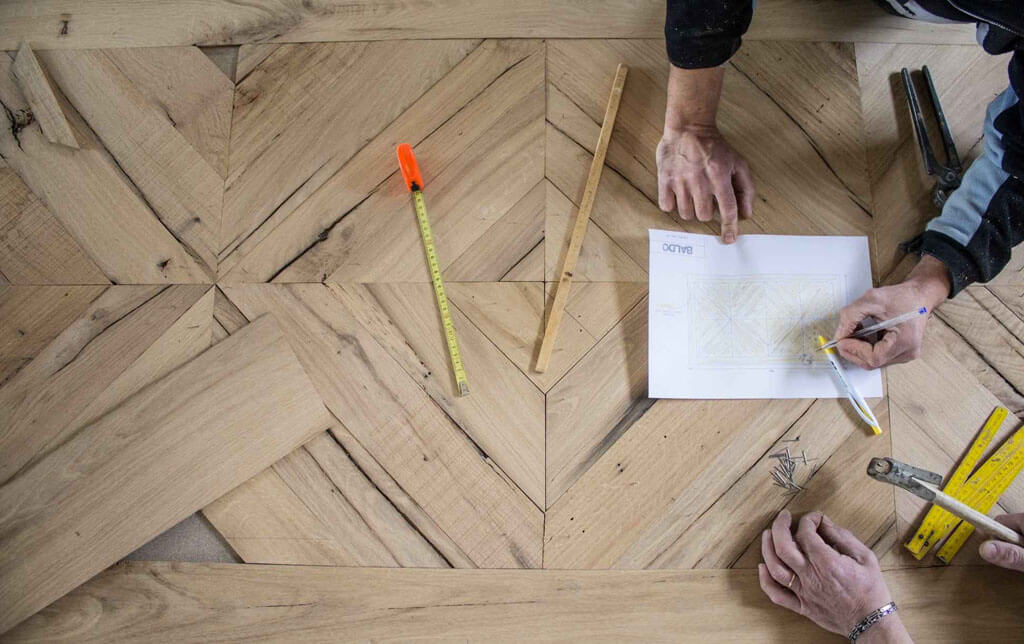 We are Stefano and Silvia, sons of Baldo Sante, founder along with his brothers of this productive reality consolidated for 3 generations. He gave us the values ​​and skill of artisan. This art is now disappearing, in this era in which the giants of industry and technology make everything standardized, we want to distinguish ourselves and carry on what we have learned, create unique, sophisticated and high-quality tables.
This is why we specialize in creating tailor-made tables; each table is studied, designed and built according to the needs of the customer. We provide all the information and useful tips to always guarantee the highest quality, functionality and product design. The customer has the advantage of being able to personally choose the essences, the shape, the size and the finish. Important choices that allow us, not to make a simple table, but to get to tailor-make a wish.
Many processes are then still performed manually by expert cabinet-makers as many years ago using solid wood , because touch and the human eye make it possible to achieve excellent workmanship and the personalization of every detail. To become the real:

MADE IN ITALY
What we get is your table, and every time its particular beauty amazes us.
You just have to look at our Production of tables : they tell you about Baldo

"We still breathe the scent of wood, and our hands carry the signs of our passion ... create tables"
Stefano and Silvia

THE TABLE. OUR LIFE.
Style is the constant form of an individual's art
Art is closely connected to the ability to convey emotions
They talk about our custom made Tables:
About us:
Gregorio:
"We found the company Baldo out of pure chance because we needed a table, we thank him for having satisfied all our needs by making a product of the highest quality and workmanship. We trusted and were amply repaid. We suggest everyone to rely on them because you will not be disappointed here there is really Italy that works with quality and professionalism. Thanks "
Davide:
"Very high quality of the products, but above all impeccable professionalism. Today I received my beautiful oval table. From the packaging it is clear that this is a serious company, then when I opened and assembled the table (a simple job) we were all stupid for the beauty, robustness of the product. Much more beautiful live than in photos. A very welcome surprise was the homeware repair kit with a small box with chocolates included :-). I advise everyone to buy a product of the bold tables. The class is not water and this company has definitely demonstrated it. Thanks to all the staff with whom I have corresponded many times."
Paola:
"I have a table made by them, and I must say that Stefano proved to be a true craftsman, he was able to reproduce the same color of the piece of furniture that I had to match. I found seriousness and professionalism "
Alessandra:
"We came to Baldo by chance while we were looking for our table ... we were received by Stefano despite it was Saturday and lunch time ... and it did not take long to convince us to confirm our order instantly! immediately we perceived his competence and the ability to fully grasp our requests.A surprise when 5 days after order Stefano sent us the pictures of our finished table, ready for the final treatment! open mouth ... very satisfied with our choice, so much so that we are waiting for our coffee table for the living room! "
Ivo:
"I have inserted a handmade Baldo table in the new kitchen and I am very satisfied with the choice for personalization and elegance"
Simonetta:
"Originality is here, production and sale of high artisan dining tables"